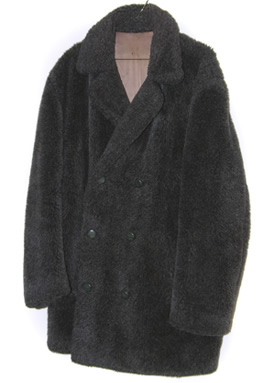 As a gift, Orton's agent, Peggy Ramsay, bought him a fur coat at a cost of thirteen pounds fifteen.

'You look very pretty in that fur coat you're wearing', Oscar Lewenstein said as we stood on the corner before going our separate ways. I said, 'Peggy bought it me. It was thirteen pounds fifteen.' 'Very cheap,' Michael White said. 'Yes, I've discovered I look better in cheap clothes.' 'I wonder what the significance of that is?' Oscar said. 'I'm from the gutter,' I said. 'And don't you ever forget it because I wont'.
Orton Diary, 9th January, 1967.

Text © Leicester City Council
Orton diary excerpt © The Orton Estate.

CLICK A THUMBNAIL BELOW TO SEE LARGER IMAGE
For Image and Copyright details click on thumbnail