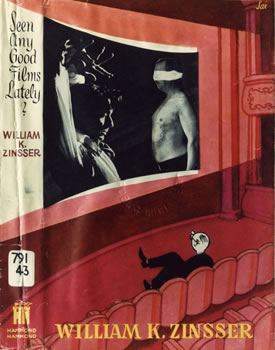 The Islington Library Books
Defaced book jacket of 'Seen Any Good Films Lately' by William K Zinsser.

Read about the library books defaced by Joe and Kenneth here

Islington Local History Centre holds the full collection of books defaced by Joe Orton and Kenneth Halliwell. For more details on visiting the Centre call (020) 7527 7988 or email: local.history@islington.gov.uk.


CLICK A THUMBNAIL BELOW TO SEE LARGER IMAGE
For Image and Copyright details click on thumbnail